Our Founder
Eberhard Schöck
(1935 – 2022)
Eberhart Schöck was born in Nürtingen, Germany on April 26, 1935. After completing school, apprenticing as a bricklayer and internships with an architect and at a factory for prefabricated parts, he began his civil engineering studies at the University of Applied Sciences in Stuttgart. In 1956, he received an award for the best interim exam.
Subsequently, he enrolled at the University of Applied Sciences in Hamburg. Before and during his studies, he completed various internships abroad: in the French-speaking part of Switzerland, in England and in Turkey. This gave him a deep appreciation for cultural exchange with other countries.
In 1958, he completed his civil engineering degree in Hamburg. At his first job with the Institute for Human Factors at the University of Stuttgart, Germany, his responsibilities included finding ways to make construction methods more efficient. He became absorbed with this notion. All of his later inventions and innovations served to improve building quality and make the construction process more efficient.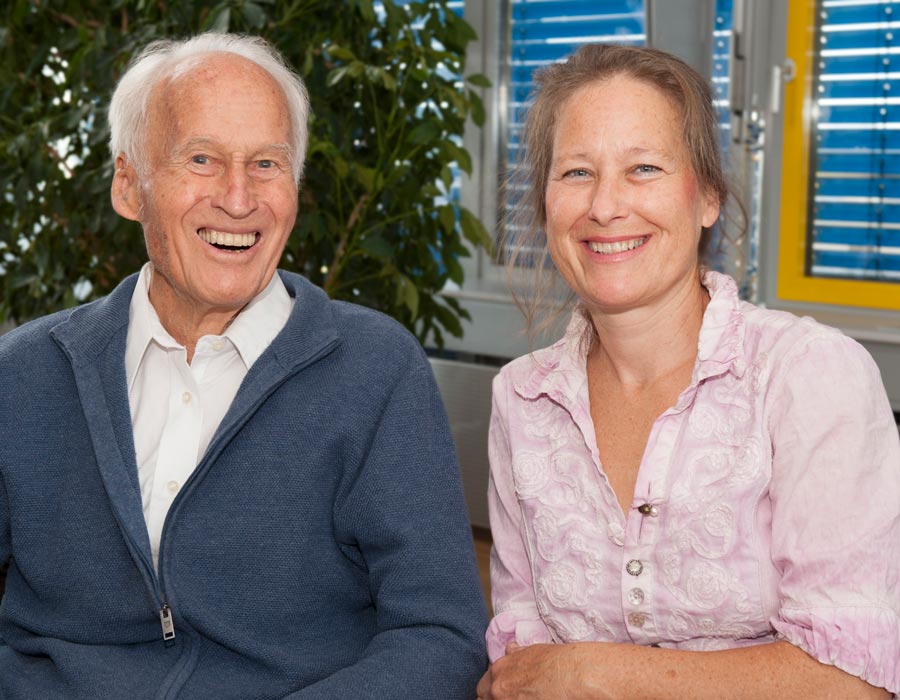 Eberhard Schöck with his daughter Simone Schöck
Presentation of the Staufer Medal
In 1962, Eberhard Schöck founded his own construction company as well as Schöck Bauteile GmbH in Varnhalt near Baden-Baden, Germany. Since its inception, the company has grown into an international supplier of construction materials; the Schöck Group employs more than 1,000 people. The main focus of the Schöck Group is the development of ready-made construction parts that integrate into the engineered structure and benefit the structural physics of the building, for instance by reducing the number of thermal bridges in overhangs and adding sound insulation. Innovative reinforcement technology is also being developed.
In 1992, he founded the Eberhard Schöck Foundation, which he chaired. In 2017, he handed the chairmanship over to his daughter Simone.
In 2018, he was awarded the Staufer Medal for Special Merit by the Minister President of the State of Baden-Württemberg.